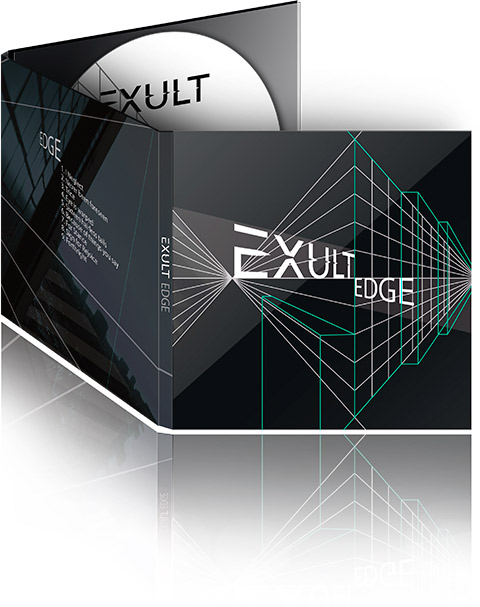 Full-length «Edge» is out now!
We won't hear a single voice, where silence is freezing all our minds. The only sign is the only way across the chasm. Prepare to go all the way through the discovery of your hidden feelings…
Exult band is a combination of metal, avant-garde, experimental metal & more. Music for the album "Edge" was created, recorded and mixed by guitarist Dmitry Lyashkov (EX: Beheaded Zombie, Letargy Dream, Nabaath) and drummer Vladimir Lyashkov (Grace Disgraced, EX: Beheaded Zombie, Decay of Reality, Nabaath, Letargy Dream). The album also recorded: vocals & lyrics by Jaroslav Celujko, session bass by Warkhoros.
All tracks were arranged by Exult, mastered by Warkhoros in Tyrant Studio. Artwork & design by Kate Titenko.
"Edge" is available for order worldwide, including iTunes, Amazon and other online services.